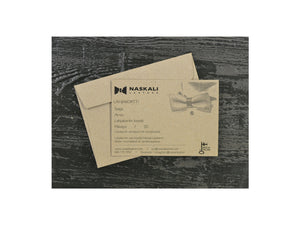 When you purchase a gift card, you will receive a physical card by post (the gift card will be sent even though the delivery method is automatically picked up).
The card comes with a code that you can enter in the "discount code" at the webstore checkout. You will also receive the same code in your email so you can use your gift card right away. You can use the gift card to pay for all or part of your shopping cart.
The gift card is valid for 12 months from the date of purchase.
You can also use the physical gift card at Naskali Leather's store in Iittala.
Könnölänmäentie 2, 14500 Iittala