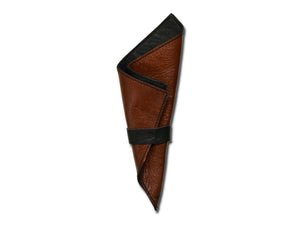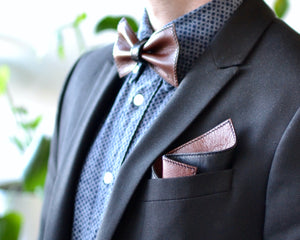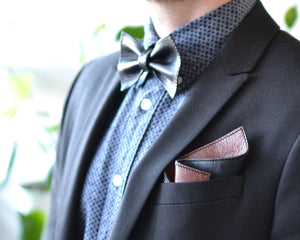 Handmade from recycled and surplus leather.
Both sides are leather so you can wear whichever side you want.
You can combine it with a bow tie of any color, because leather as a material connects them.
Handkerchief dimensions (W x H) 150 mm x 150 mm.
The smaller size doesn't need to be folded as much, so the handkerchief doesn't show up so much through the pocket.
Varmaa laatua
Taskuliina on laadukas ja tyylikäs. Ostin aiemmin samanlaisen puolisolleni ja nyt isälleni.
Splendid
Excellent colour-combination black-white. It suits the most lavishing & 'knockouting' occasions.
Loistava
Erinomainen väriyhdistelmä musta-valko; sopii tyrmääväänkin ja vaativimpaankin juhlakäyttöön.