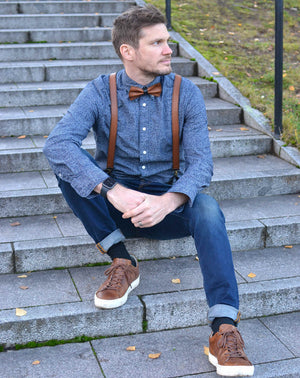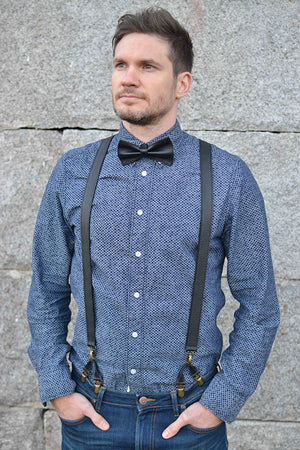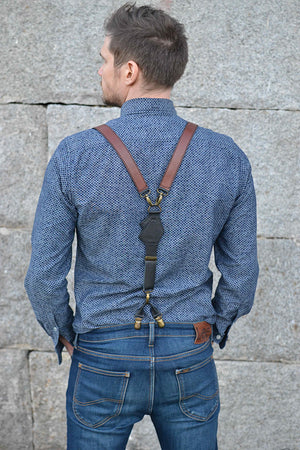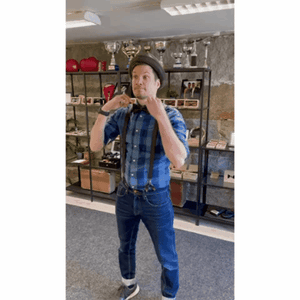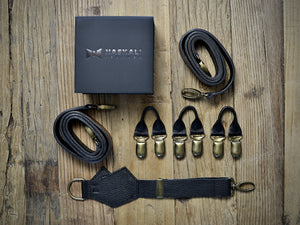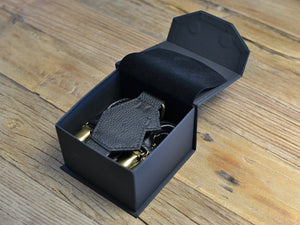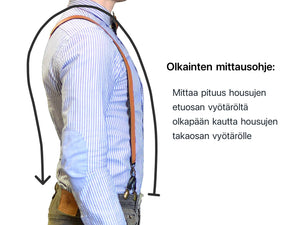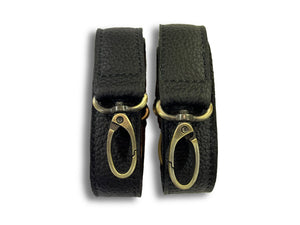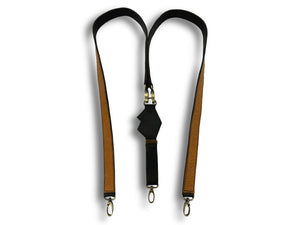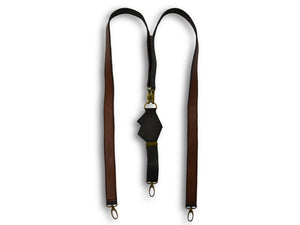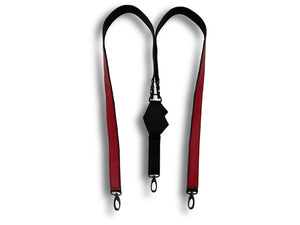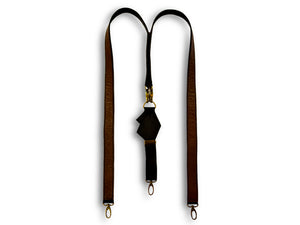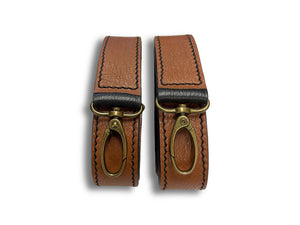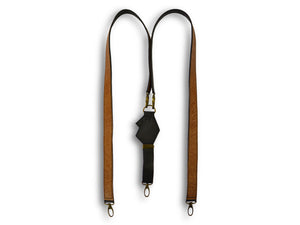 Choose the right size suspenders by measuring the length from the front of the trousers to the back via the shoulder (see picture).
You get two-color suspenders at once and you can change the color without removing the suspenders.
Handmade in Iittala from recycled and surplus leather - e.g., old boxing gloves
The back of a suspenders does not turn, so it is always black
The back of the suspenders has a 10cm adjustment margin, which is used to change the size.
When choosing the right size of the suspenders, note that they are made of leather, so these are not elastic.
Supplied in a stylish box made of FSC®-certified cardboard.
Juhlatyylin kruunu
Laadukkaat ja muuntuvat nahkaolkaimet pääsivät kruunaamaan sulhasen juhlatyylin. Iso kiitos vielä Jyrille loistavasta ja nopeasta asiakaspalvelusta!