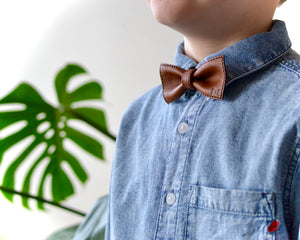 Hand crafted leather bow in recycled leather.
Leather comes from boxing gloves, recycling centers and surplus from the furniture industry.
As its name suggests, bravery (fin Urho).
Fits many different situations.
Traditional bow model.
Really popular model.
Familiar and safe form shape.
Dimensions of the bow: (W x H x D): 100mm x 45mm x 20mm.