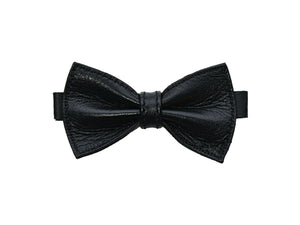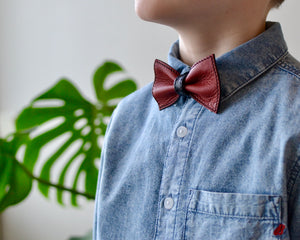 Reversible feature allows you to get two bows at one.
Handcrafted leather bow in recycled leather.
Materials include boxing gloves and surplus leather from the furniture industry.
Traditional bow model with edgy shape.
Fits many different situations.
Dimensions: (W x H x D): 100mm x 55mm x 20mm.
Neckline adjustable 250mm-500mm.