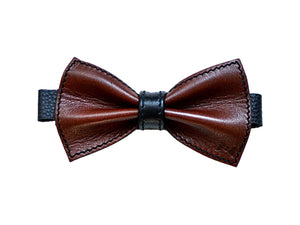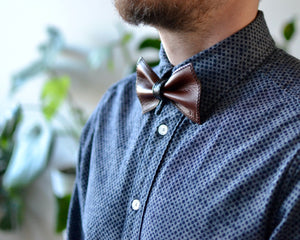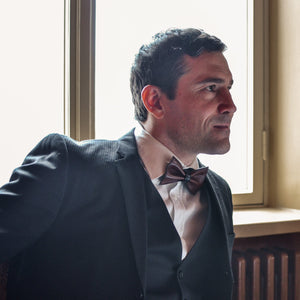 Reversible feature allows you to get two bows at one.
Handcrafted leather bow in recycled leather.
Materials include boxing gloves and surplus leather from the furniture industry.
Traditional bow model with edgy shape.
Fits many different situations.
Dimensions: (W x H x D): 120mm x 68mm x 25mm.
Neckline adjustable 350mm-600mm.
Usko nahkarusetti, tummanruskea - musta
Usko nahkarusetti, rustiikkipuna-musta + taskuliina
Musta Urho-rusetti on edustanut suomalaista laatua kansainvälisillä ammattinyrkkeilyareenoilla, herättäen mielenkiintoa ja ihailua. Nyt 50-vuotis merkkipäivänä kokoelmaa täydennettiin tyylikkäällä Usko nahkarusetilla sekä siihen sopivalla taskuliinalla. Kokonaisuuden kruunasi laserilla nimikoitu säilytysrasia. Kiitos Jyri!
Excellent
The perfect product with the reverse-mechanism invented by Mr. Naskali. Spectacular customer service on-site in Iittala, Hämeenlinna, Finland. The oaken box, without any nails, is the impeccable finishing for it all.
Erinomainen
Täydellinen tuote Jyrin kehittämällä kääntömahdollisuudella! Ensiluokkainen asiakaspalvelu paikan päällä Iittalassa.
Nahkarusetti Mini
Kiitos Jyri jälleen kerran upeasta rusetista! Rusetti istui pikkumiehelle hienosti ja kaiverrus kruunasi tuotteen 👌